Tuesday, 5 October 2021 | Soul Pet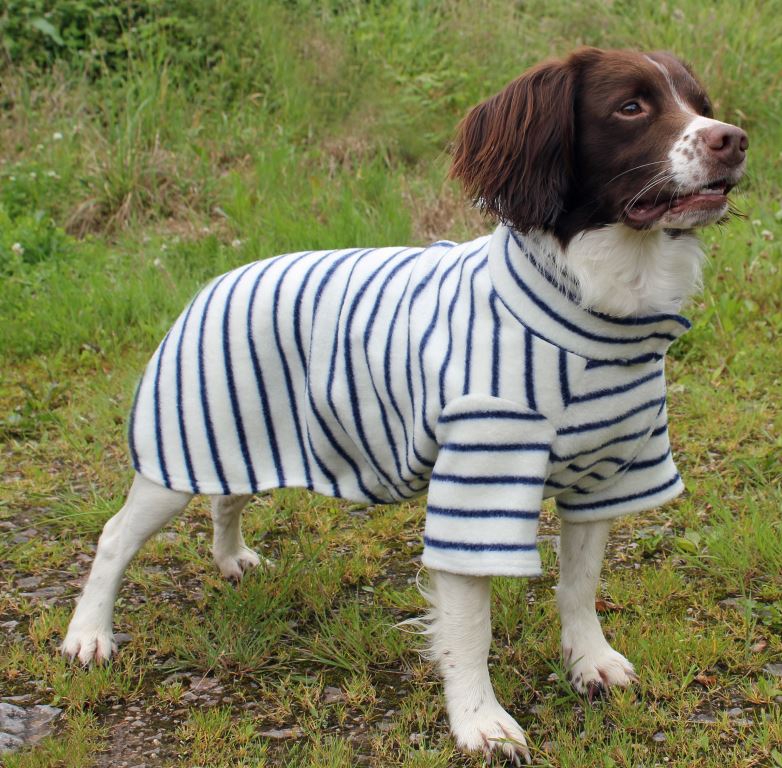 This white and navy blue striped fleece coat is a fab new addition to our range of dog coats
Friday, 1 October 2021 | Soul Pet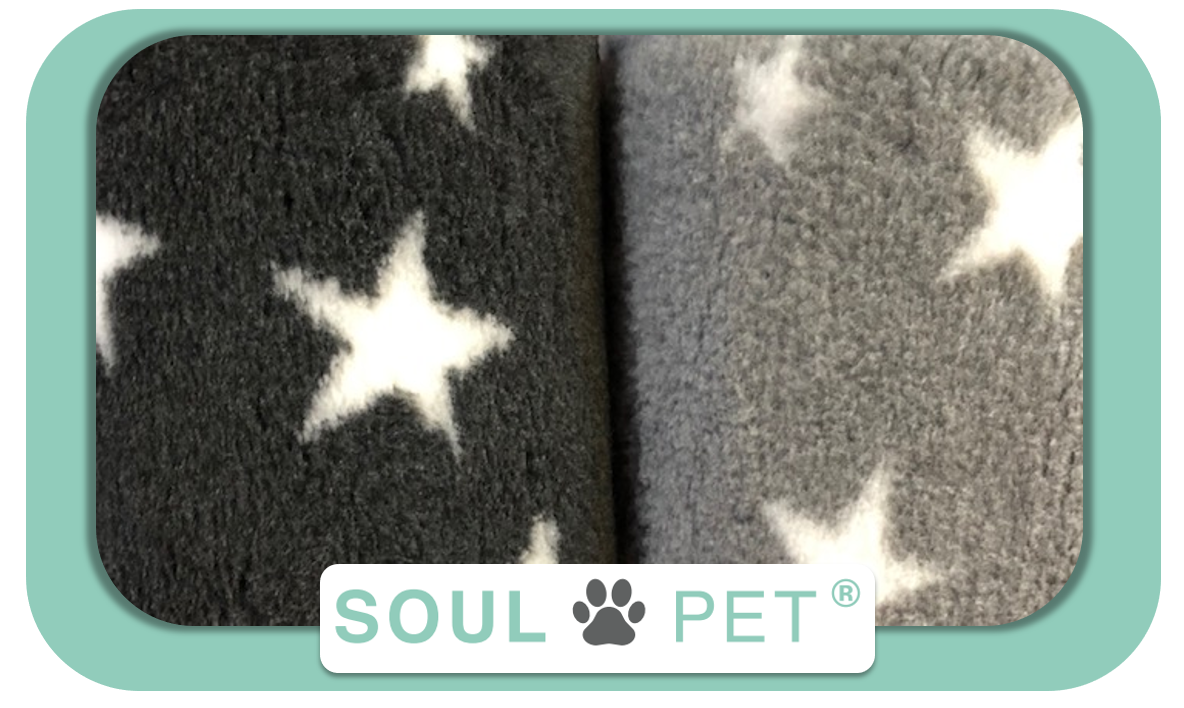 Our navy star Vet Bedding has been so popular that we are adding more fabulous colours!
Tuesday, 21 September 2021 | Soul Pet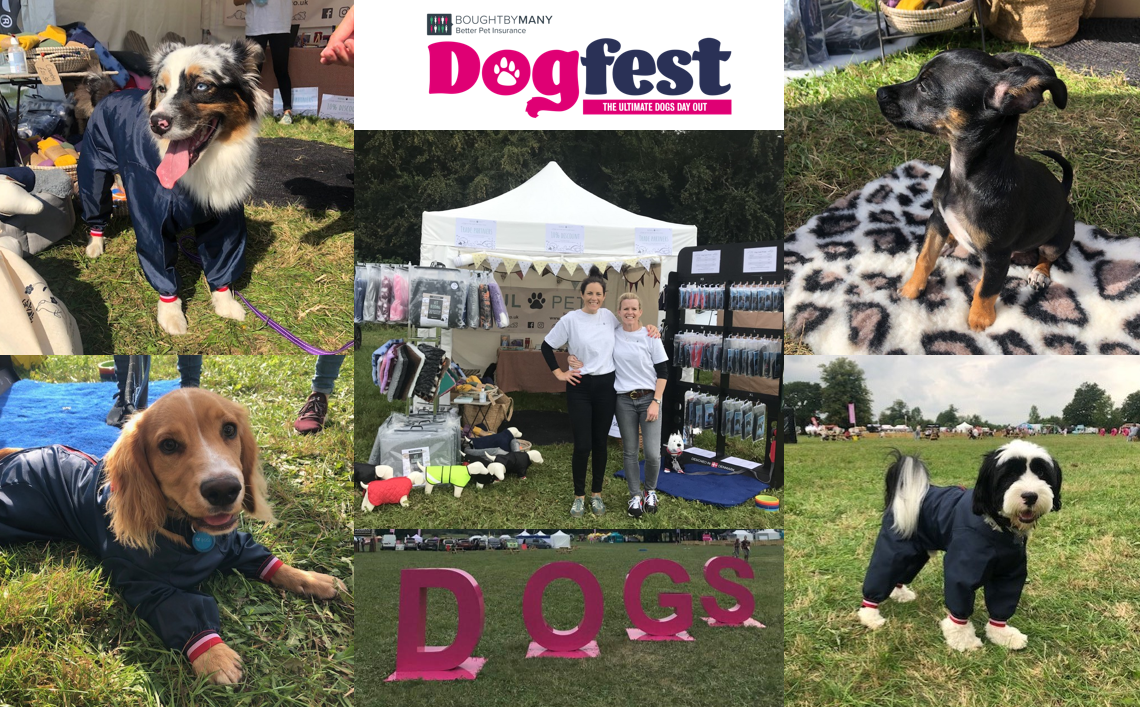 What a pleasure to meet so many fab customers at Dog Fest West this weekend.
Tuesday, 14 September 2021 | Soul Pet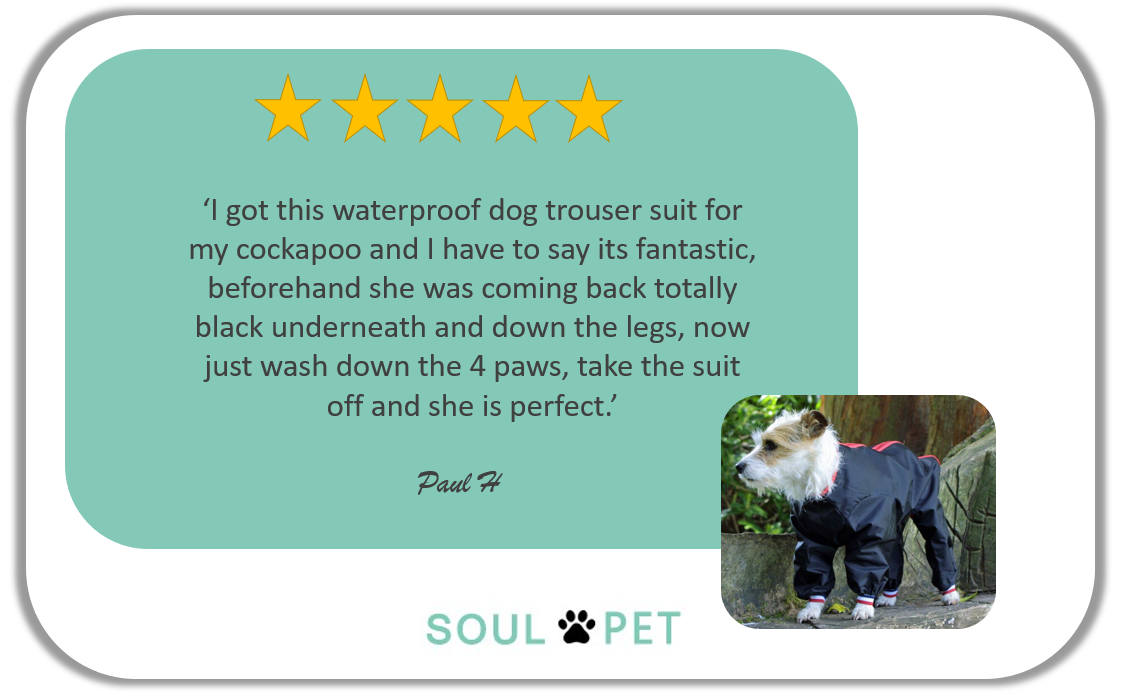 If you are pushed for time and need to avoid lengthy, post walk, cleaning these suits are great!
The waterproof trouser suit comes in multiple sizes from 8" to 30" in black, navy or red. If you have a dog with shorter legs the half leg suit is the perfect option to offer the same protection from muddy puddles! These are available, in black, from 10" to 24".
We love that they are all (proudly) made in the South West of England, just a short drive from the Cow Shed!
Tuesday, 7 September 2021 | Soul Pet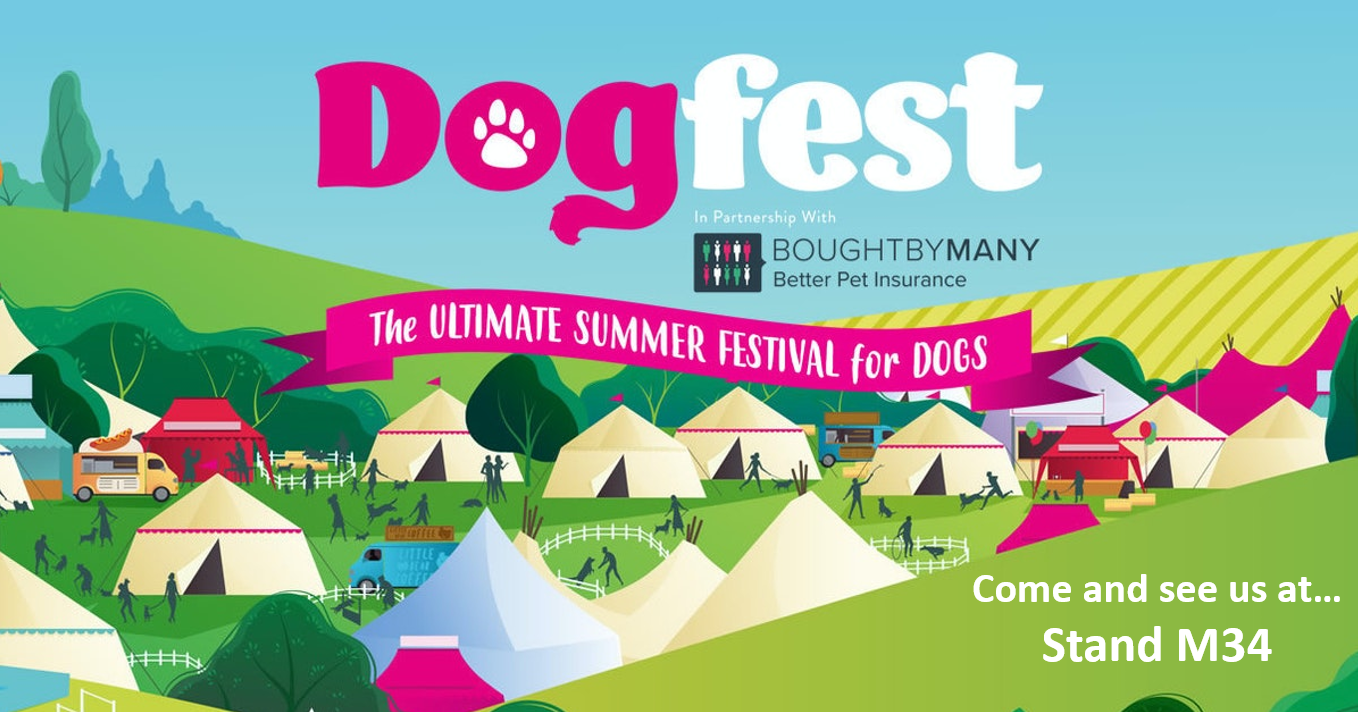 We are really excited to be exhibiting at Dog Fest West on 18th and 19th September!
This will be the first time we have exhibited at a show and Cirencester park in Gloucestershire is a beautiful location to start at.
We will be taking a selection of our range of Vet Bedding, dog coats, drying coats & mitts and of course luxury Alpaca walking socks (a little something for the owners too!). We would love to see you there, at stand M34 where we will be offering a 10% discount on all our retail prices over the weekend.