Tuesday, 27 July 2021 | Admin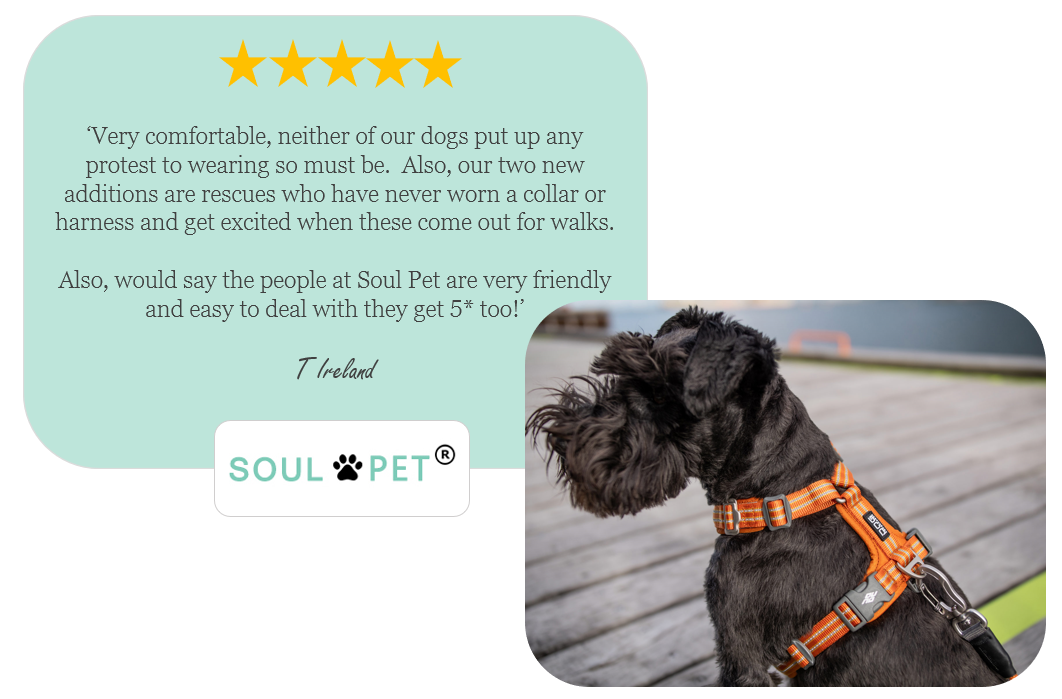 Chuffed to share some more lovely feedback about our products & service.
We are always happy to help, answer questions and provide advice. Customers (and our team) always our top priority so please feel free to call, or email, if you have any enquiries.
Tuesday, 20 July 2021 | Admin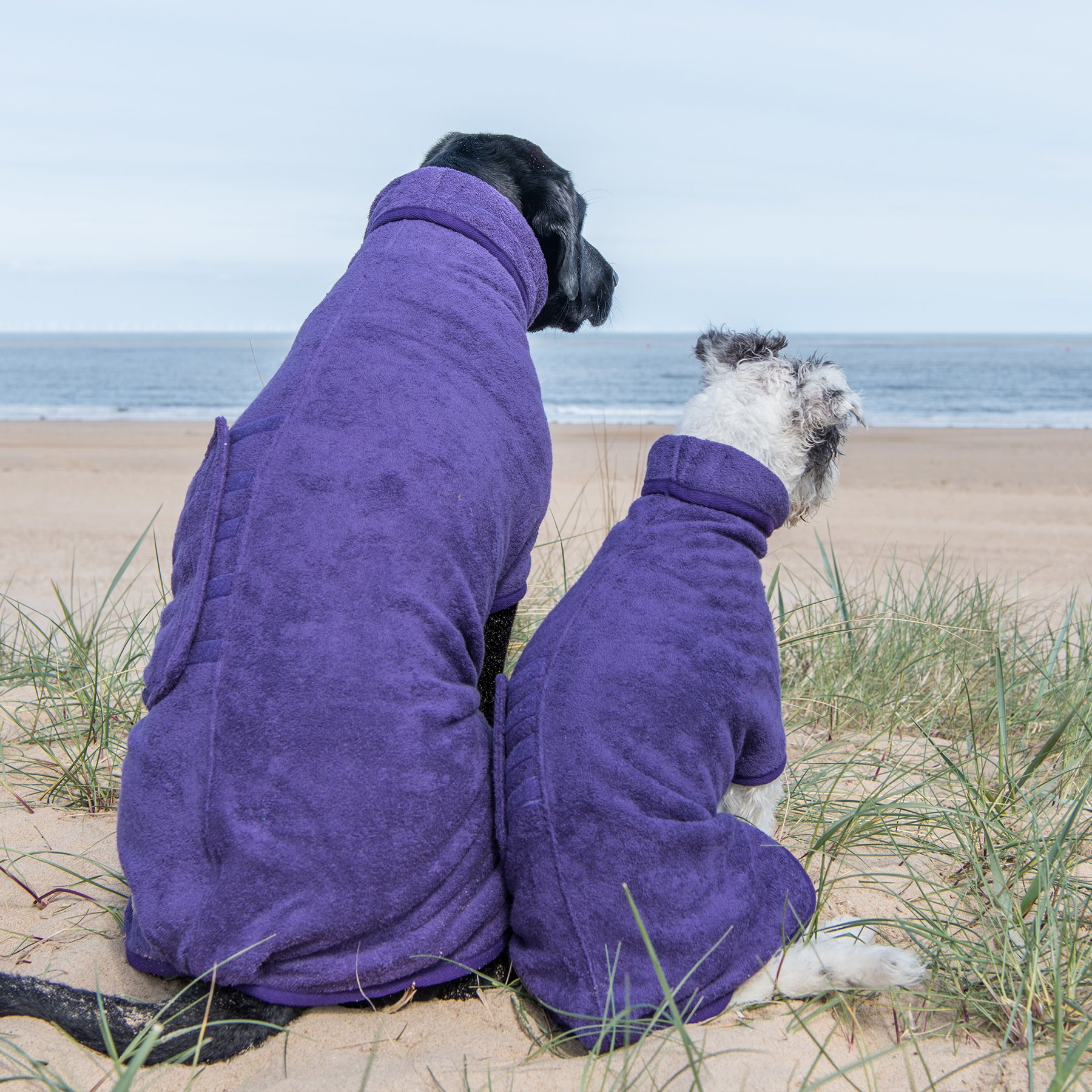 During this hot spell, we thought it was worth reminding you about our fabulous dog Cooling Coats.
The gorgeous Drying Coats that we stock are designed to be used as Cooling Coats on hot days.
Simply spray or soak with cool water on the inside and put on your dog for no longer than ten minutes. The natural cotton towelling cools, calms and comforts a dog who can't bear being hot.
Jax & Guinness, our resident four legged friends at the Cow Shed, are very grateful for these right now!
Friday, 16 July 2021 | Admin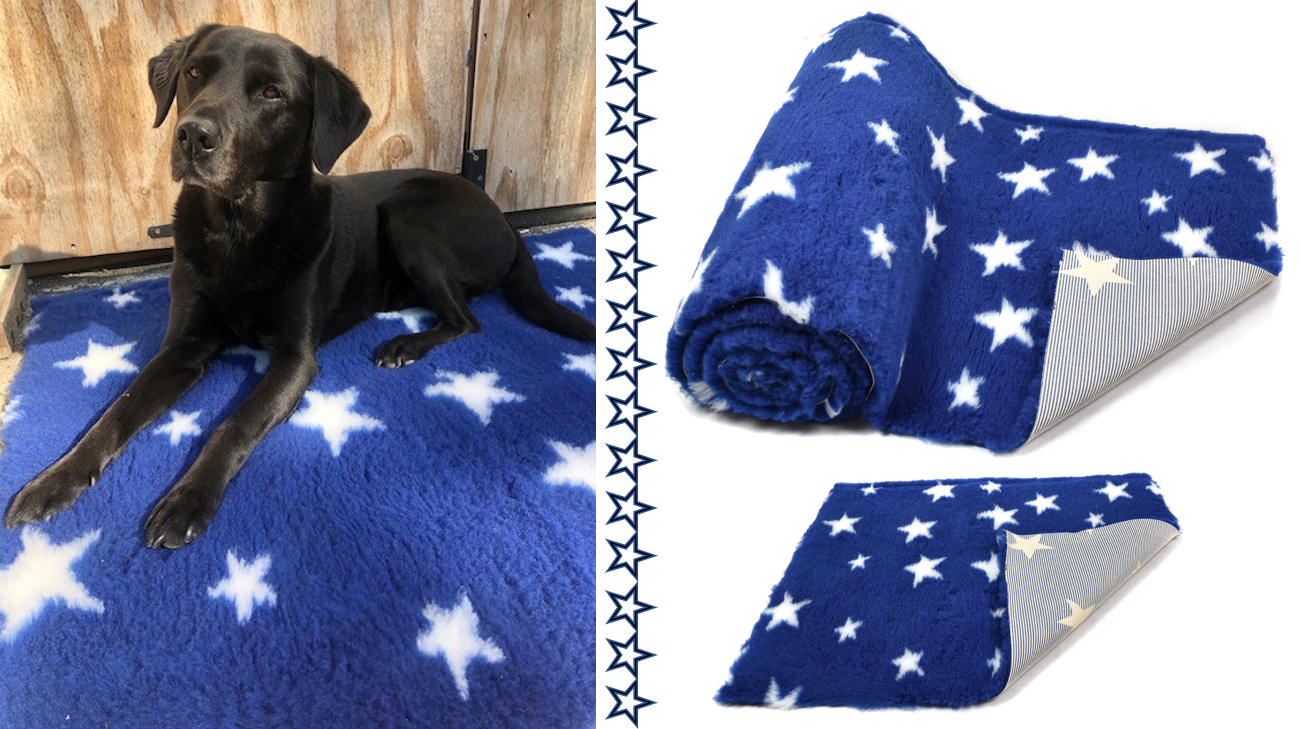 We are excited to have added this gorgeous new star pattern to our range of non-slip Vet Bedding!
Our first addition is this lovely navy with white stars, which is available in a multitude of standard sizes, from 20"x20" up to a 15m roll.
As with all our other Vet Bedding we are also happy to cut to a specific size if needed.
There are other fab colour options on the way...watch this space!
Tuesday, 6 July 2021 | Admin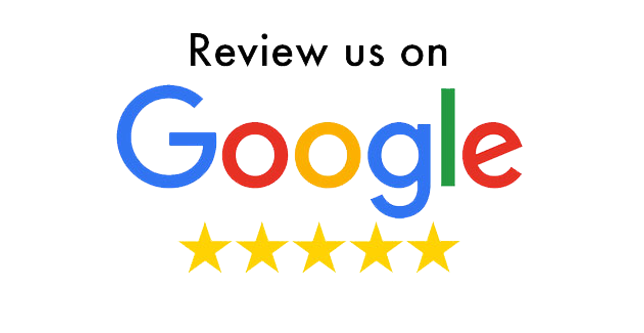 At SoulPet we aim to deliver an excellent experience every time you shop with us.
If you could take a moment to click here and leave us a review we would really appreciate it.
Online reviews help other customers to feel confident that they are making the right choices in terms of products and customer service.
Thankyou for your custom and ongoing support!
Tuesday, 29 June 2021 | Admin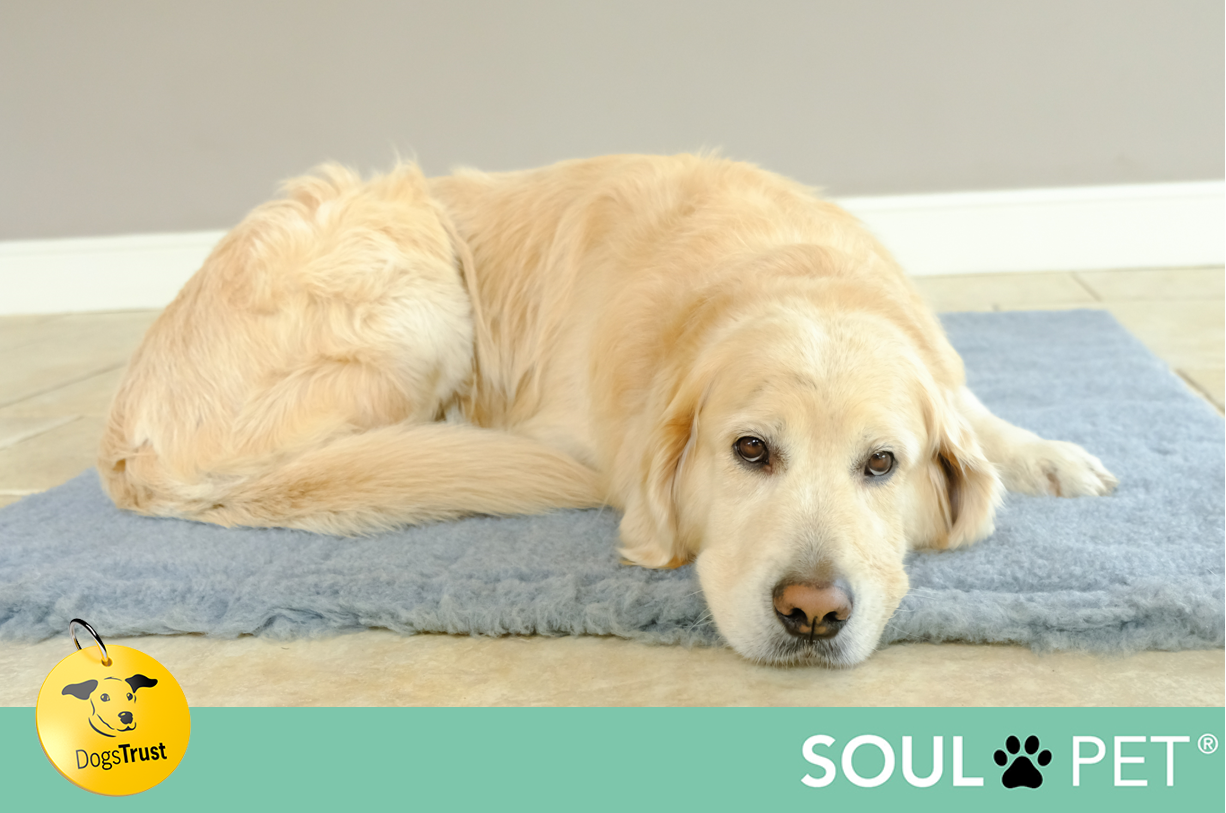 We are very proud to have the Dogs Trust as our nominated charity at SoulPet.
Today Dogs Trust is the UK's largest dog welfare charity and cares for over 15,000 dogs each year through a network of 20 rehoming centres in the UK. Dog ownership is a wonderful thing, but it is also a huge responsibility. We couldn't agree more with the Dogs Trust when they say that, 'a dog is for life' and, in this case, not just for lockdown! Take a look at their advice on getting dog ready, what do if you've just brought a pooch home, and how to help prepare them for life after lockdown.
It's a pleasure to be able to support them in caring for their dogs with regular donations of our lovely Vet Bedding.