Walkies...
Tuesday, 26 October 2021 | Soul Pet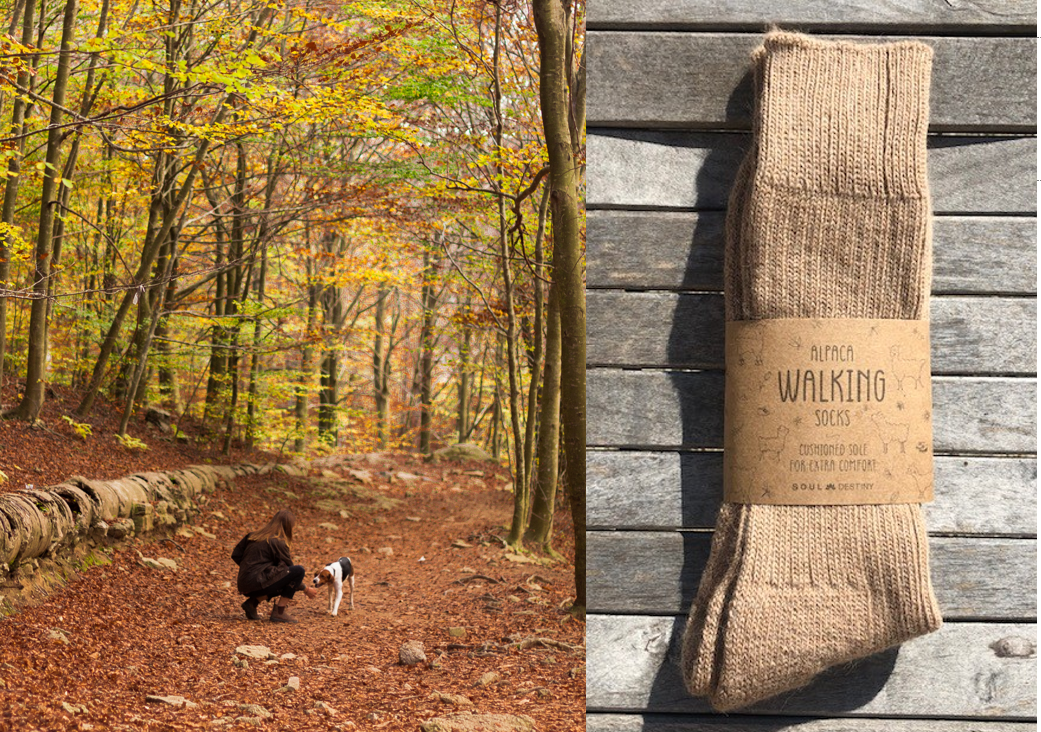 Autumn is such a great time of year for long leafy dog walks!
Ask any walker and their top tip for an enjoyable day of walking will be "wear quality socks". Our Alpaca Walking socks are made with a terry-loop cushion sole to increase both warmth and comfort and help prevent blisters. With a luxurious 75% alpaca wool content, these socks will keep your feet cosy in all weathers. We have just added this gorgeous autumnal fawn colour to our range, we love it, hope you do too.
If you prefer to wear a long boot our Alpaca Country socks are full in length with a generous turn over top, perfect!. All our Alpaca socks are unisex in size and are available in a great range of colours.