Out and about on National Walking Day?
Thursday, 1 April 2021 | Soul Pet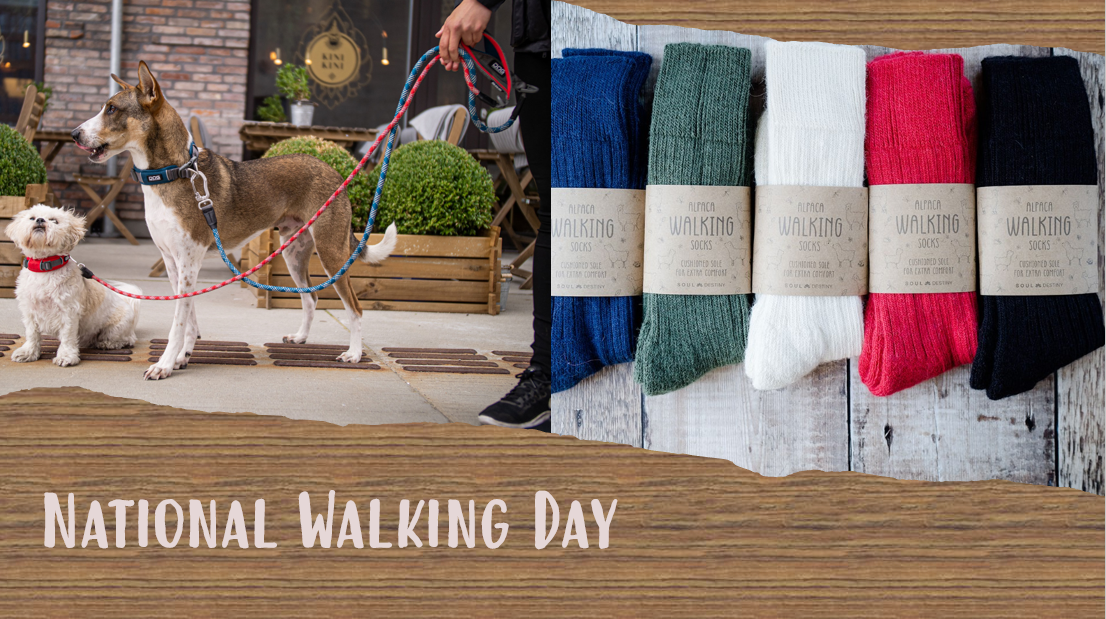 National Walking Day is every year on the first Wednesday in April.
It's a day to celebrate the easiest way to be the healthiest version of you. Walking for 30 to 60 minutes a day may sound like it isnít much, but studies have shown that it can drastically improve your health and even help prevent ailments such as type II diabetes, cancer, and heart disease.
Our luxury alpaca walking socks with a cushioned sole will add a spring to your step.
Have a look at our colourful range of Dog Copenhagen collars, harnesses & leashes too. They make a great addition to any doggy wardrobe!