One happy little dog!
Tuesday, 24 August 2021 | Soul Pet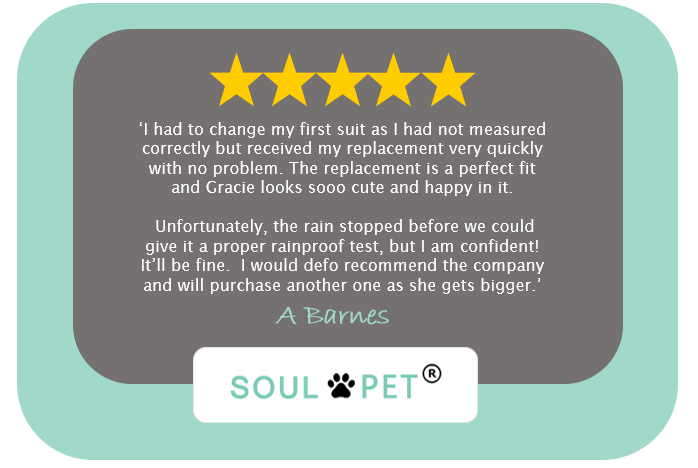 It's getting to that time of year again! Keeping your dog clean, dry and warm can be a challenge.

Whether you are showing your pedigree pooch, trying to avoid a muddy hallway or keeping your canine friend cosy, we have a wide range of dog coats to choose from.

This lovely feedback came from a happy customer who bought a waterproof nylon trouser suit. These are our most popular dog coats and come in 3 colours and 12 sizes!