Coming soon!
Friday, 1 October 2021 | Soul Pet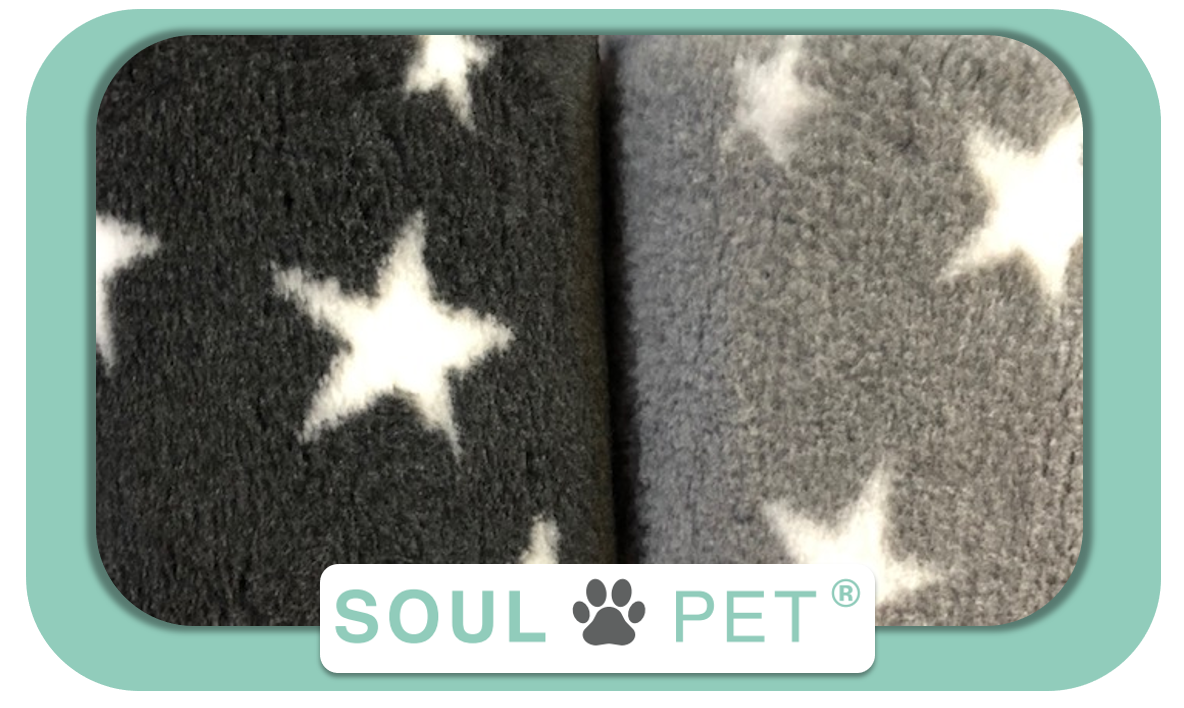 We have so much lovely feedback about the navy and white stars that we will be adding charcoal and grey to our range of non slip Vet Bedding. Keep your eyes peeled, it will be added to the website for order very soon!
Vet bedding is super soft and comforting for your pets and is made from recycled plastic bottles so it's also friendly to the planet! It can either be bought in standard sizes or, if you have a specific space to fill, cut to order. It's widely used, and recommended by vets and the range of fabulous colours and patterns make it perfect for us at home too.
Many owners use Vet Bedding for their dogs but it's also approved for use with small animals (off cuts are great for this!) and is great for animals at any stage of their life. If there are any little accidents, the backing wicks away any moisture keeping your pets warm and dry. Just pop the Vet Bedding into the washing machine and it dries really quickly on the line or on a cool tumble dry setting.