All proudly made in England!
Tuesday, 2 November 2021 | Soul Pet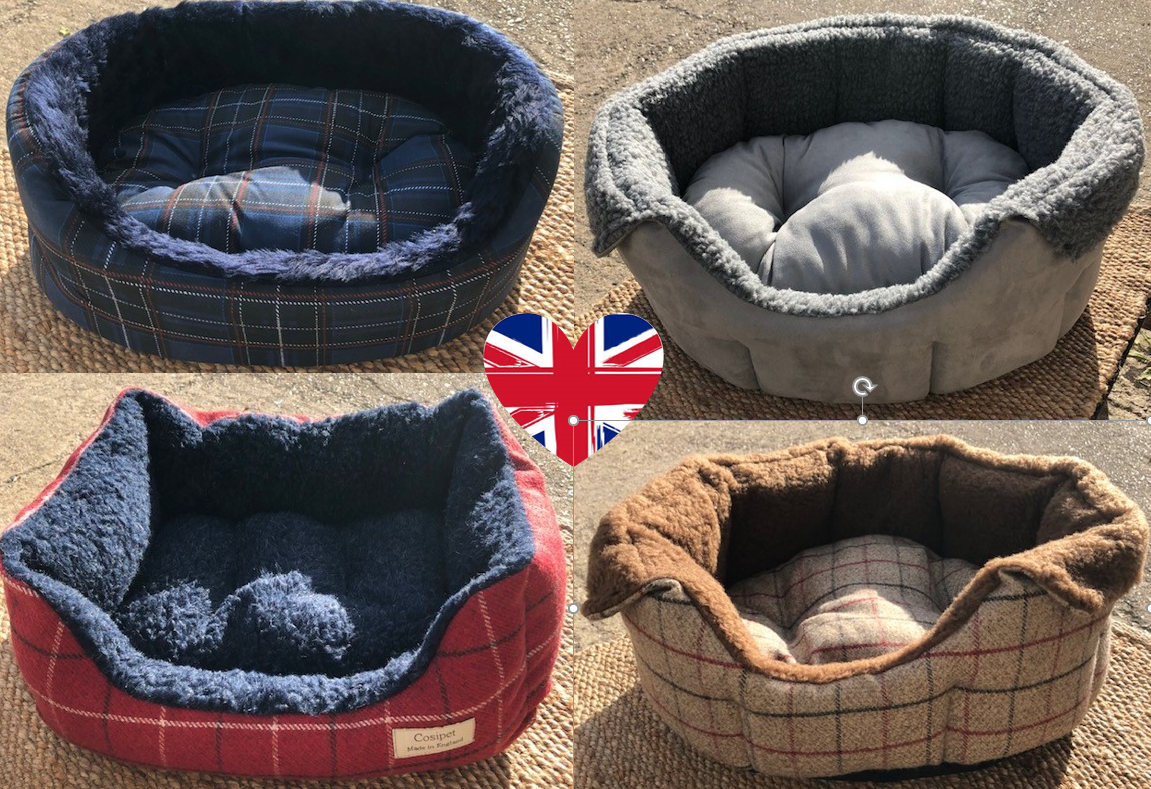 No-one can have failed to notice that climate change and carbon footprints are a fairly hot topic right now!
The coffee coloured Slumbernest, Tweed Kalahari, Chelsea Style Slumbernest and Oval foam filled dog beds pictured are just a small selection of our dog beds. We are very proud to say that the are all made just over the border in Somerset. Whatever the size of your pet and colour of your interior we have a bed to suit.