What a great time at Crufts!
Friday, 18 March 2022 | Soul Pet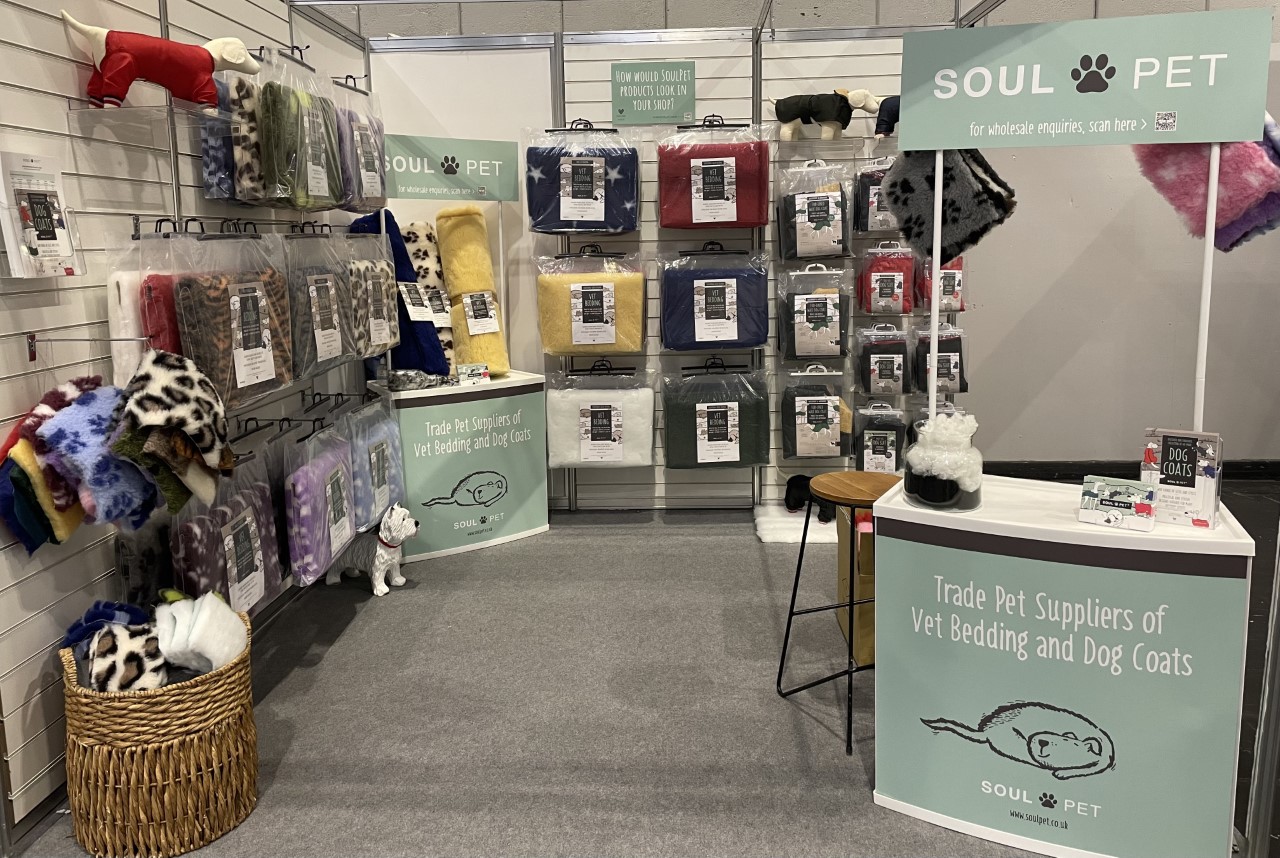 What a treat to meet so many customers & contacts at Crufts last week!
We really enjoyed talking to potential new customers about supply of Vet Bedding and dog coats for their businesses. What a variety of of businesses too; pet shops, breeders, groomers, kennels, vet suppliers & canine therapies.
Our Vet Bedding is of the highest quality. It's made from recycled plastic bottles and has an ultra-soft deep pile for heat retention to keep pets warm and dry. We were also the only stand at Crufts to be supplying Vet Bedding packaged for retail and ready to display.
If you are interested in a chat about wholesale supply for your business please click here to leave your details and we'll be in touch!