Stylish stripes and cosy canines
Tuesday, 5 October 2021 | Soul Pet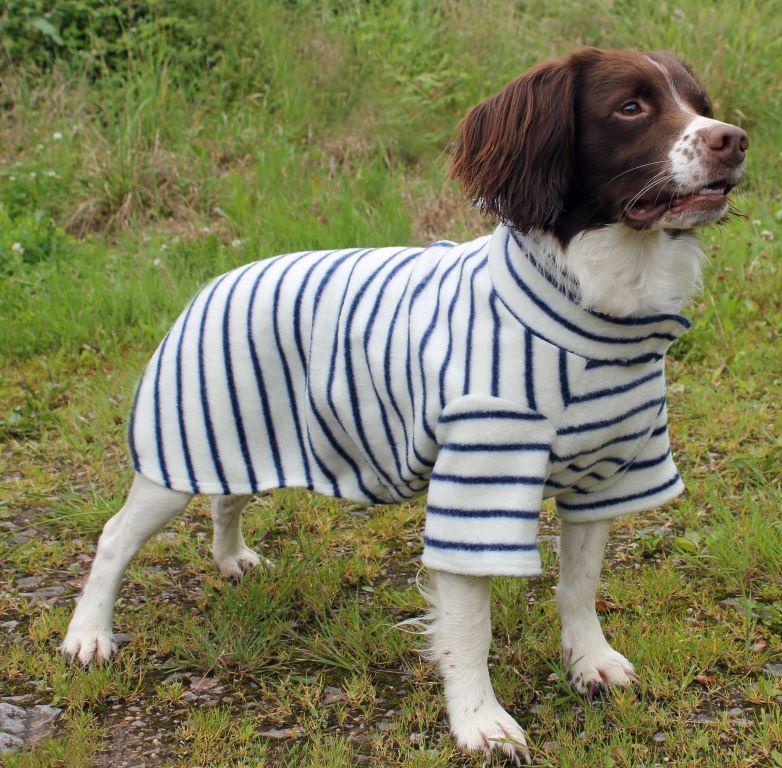 This snuggly fleece is a lovely warm layer for chilly, dry dog walks, or a great jumper on colder days for pets that particularly feel the cold. It has a turtle neck for extra warmth and is designed to fit over the dogs head with a Velcro fastening at the neck.
The full back length fleece, short front legs and tail hook all hold the coat securely in place whilst enabling you dog to move comfortably.
As with the majority of our wide range of dog coats, we are proud that these are made in the UK and are machine washable & quick drying for owner convenience.
If this is what you need but are looking for a different colour we also have Red, Navy Blue and Bottle Green to chose from. All the colour options are available from 8" to 24".