Keeping your canine companion warm?
Friday, 21 May 2021 | Soul Pet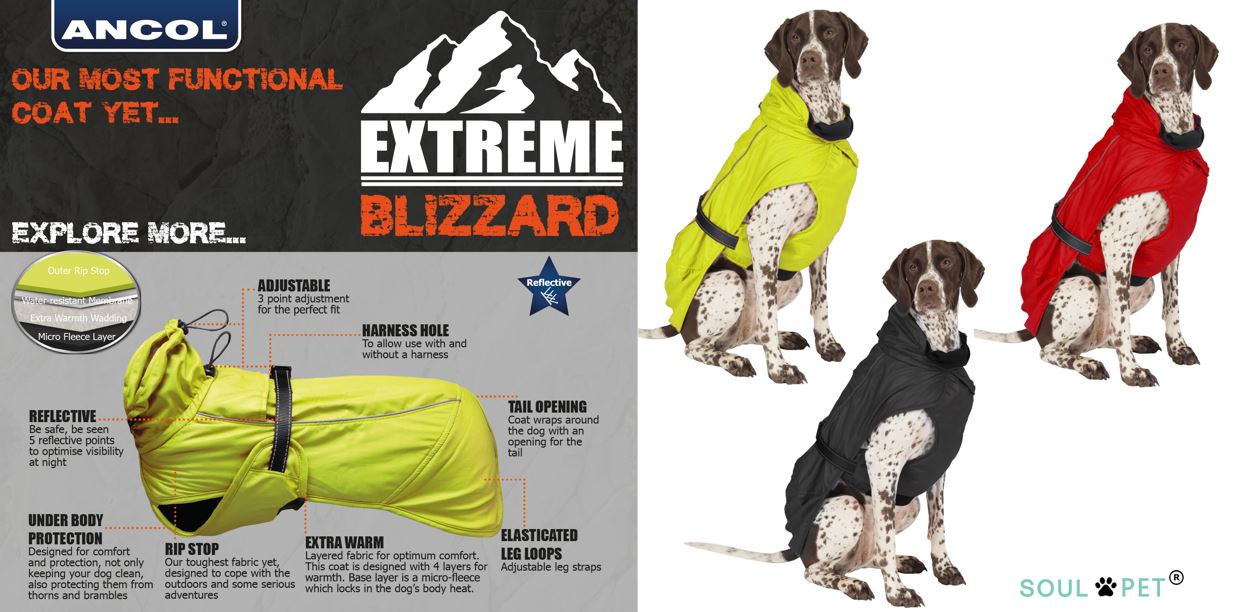 To keep your canine companions warm and comfortable in this blustery and cold weather we have a 30% discount on the Ancol Extreme Blizzard dog coat.
The Extreme Blizzard offers ultimate protection against cold and wet weathers and mud with a chest protector, water-proofed rip-stop nylon and an internal water-proof layer. The coat features 4 layers including a micro-fleece base layer to lock in the dog's body heat and is available in 7 sizes and colours.
We are keeping everything crossed for some sunshine, but in the meantime, this is a great solution!