It's a cats life!
Friday, 4 June 2021 | Soul Pet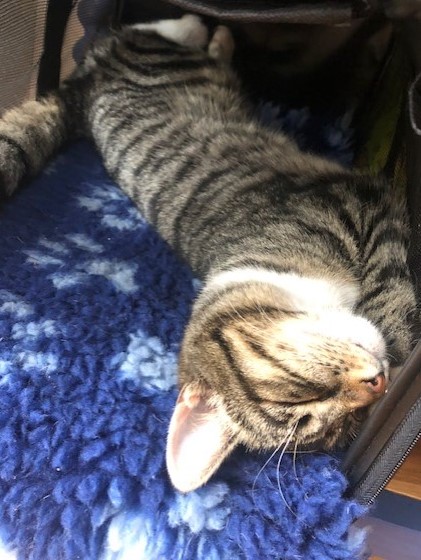 Moss is one happy customer! She loves her non slip Vet Bedding, can you tell?
Our high grade Vet Bedding is used and recommended by veterinary practices, breeders and kennels. It's suitable for dogs, cats (as you can see!) and all other small pets. We have multiple colours and standard size options (even off cuts for smaller animals). If you need a bespoke size we are very happy to cut to order. You can email orders@souldestiny.co.uk or call us on 01722 580201.
Have a look at out video to see how the water absorbent backing drains and dries fast, keeping your pet warm and dry. The eco friendly fleece is made from recycled plastic bottles and is machine washable. Perfect for use at home or in crates and cages.