Great gift ideas!
Tuesday, 14 December 2021 | Soul Pet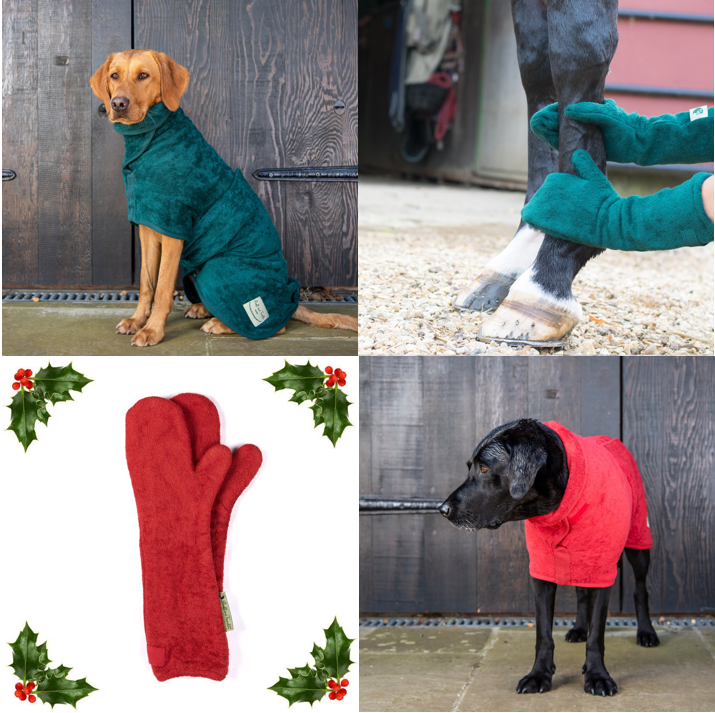 If you are struggling for gift inspiration for the animal lovers in your life...look no further!
These dog drying coats and drying mitts are a great idea to keep pets warm and minimise mess. There are lots of great colours to choose from and the coats are available from XS (28cm - 35cm) to XL (64cm - 72cm).
Drying Coats are excellent in the colder months for drying after a bath and warming after a muddy walk. They are uniquely made from double thick, soft cotton and have ultra-wicking properties, meaning the material holds the wet, so your dog doesn't lay in it.
Drying mitts mean no more wrestling with old towels! As with the coats, these are made from the softest double thickness cotton and they will eliminate the wet/muddy prints all over your home.
We want your friends and family to love their gifts so are happy to take Christmas returns into the new year if they would rather exchange for a different colour or size.