Filled basket liners - cost effective, machine washable & proudly made in the UK!
Thursday, 7 July 2022 | Soul Pet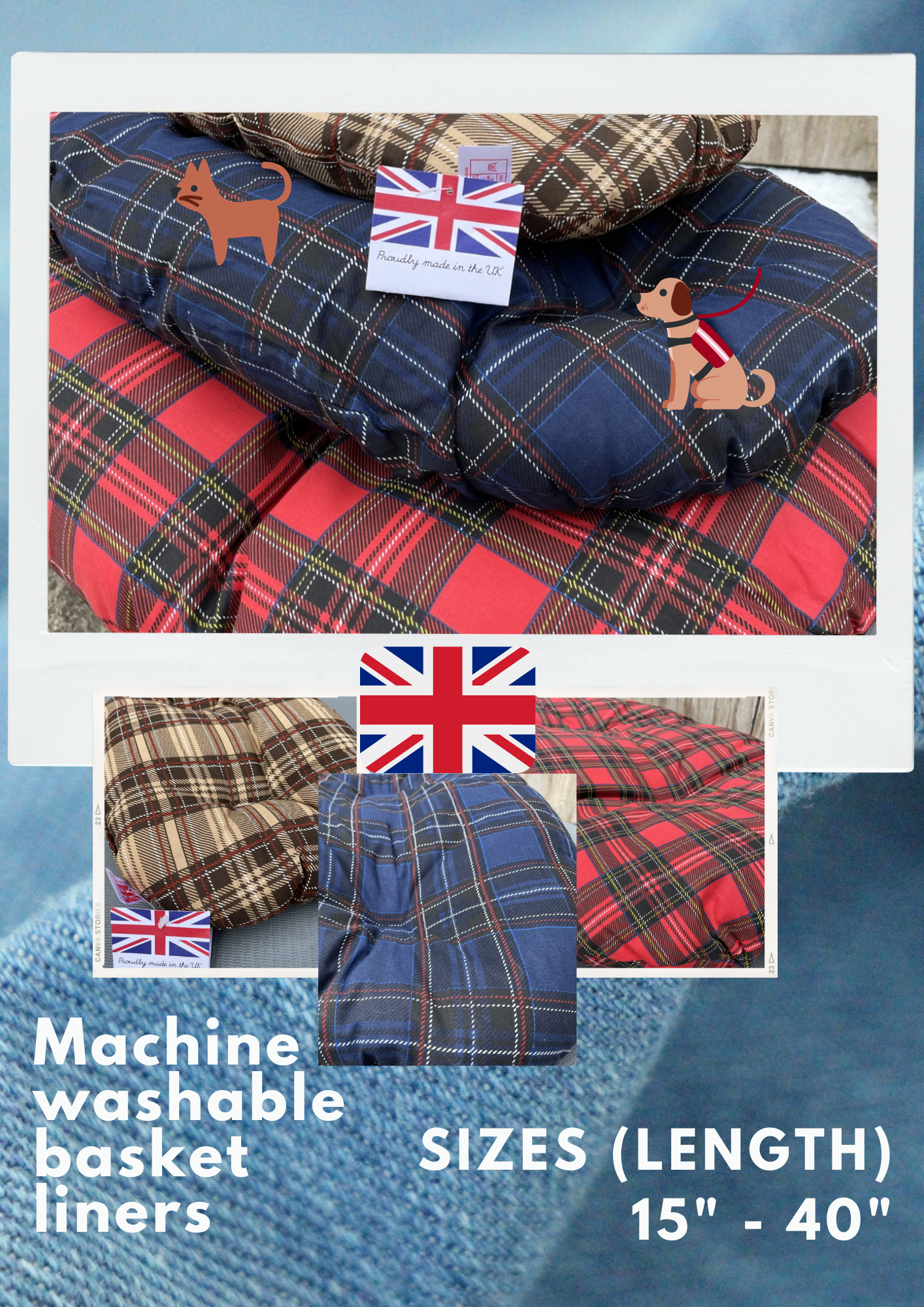 The majority of our pet products are proudly made here in the UK, using skilled labour.
Most of our customers use vet bedding in and out of the home, in the car, when visiting the pub even!
Sometimes there is a requirement for an extra cosy cushion in the crate or even the car, to provide a little luxury and added comfort for your four legged friend.
Our basket liners, available in 3 lovely check designs and a variety of sizes are the ideal solution.
A cost effective pet basket liner, which is machine washable.
These are also useful if you are going to stay away from home, as they are super light and easy to roll up into a case!
Happy pet, happy owner!