Brilliant doggie suit!
Tuesday, 14 September 2021 | Soul Pet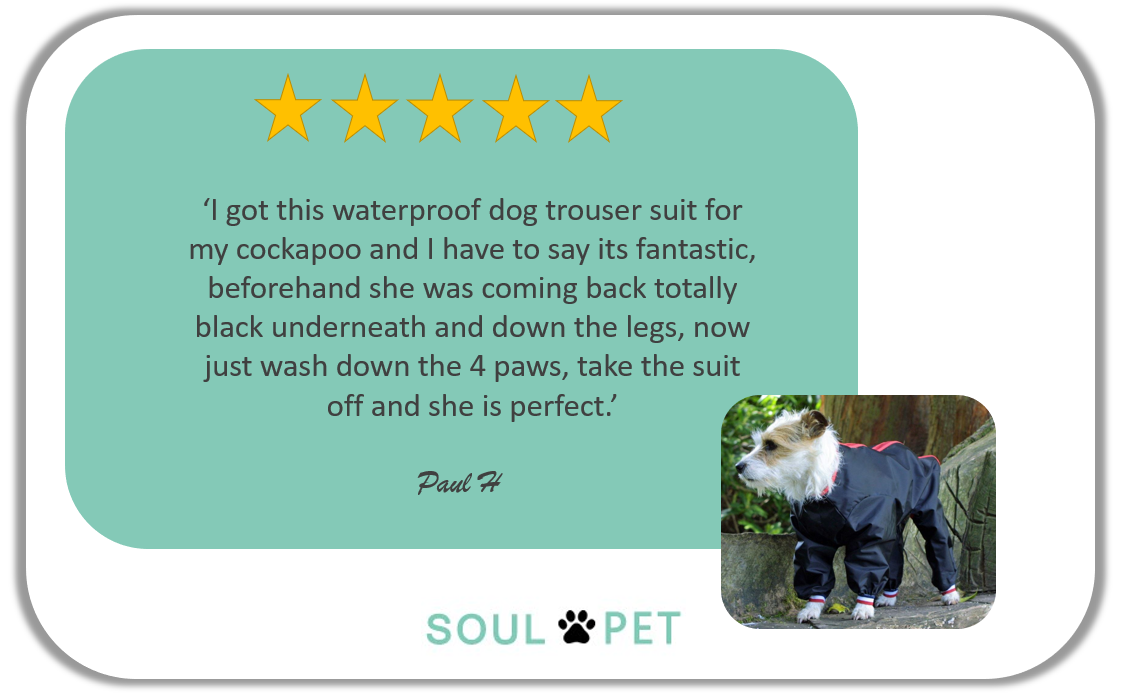 If you are pushed for time and need to avoid lengthy, post walk, cleaning these suits are great!
The waterproof trouser suit comes in multiple sizes from 8" to 30" in black, navy or red. If you have a dog with shorter legs the half leg suit is the perfect option to offer the same protection from muddy puddles! These are available, in black, from 10" to 24".
We love that they are all (proudly) made in the South West of England, just a short drive from the Cow Shed!